ESTATE PLANNING
Heather Lynn is an experienced estate attorney who can walk you through the entire legal process.
GET HELP WITH ESTATE PLANNING FROM AN EXPERIENCED RANCHO CUCAMONGA ATTORNEY.
If you're looking to ensure your assets are taken care of, even after you're gone, Heather Lynn Law, APC is here for you. Estate planning can be an overwhelming process, but having an experienced attorney's estate planning services can help you navigate the legal waters.
Don't wait until it's too late to start planning your estate and making sure your loved ones are taken care of after you're gone. Call Heather Lynn Law, APC to get started today.
Why Choose Heather Lynn Law, APC for Your Estate Planning Needs?
Top Rated Local® estate planning law firm
Full range of estate planning services
Thorough knowledge of estate planning law and process to ensure you're covered
Personalized approach
And more!
RANCHO CUCAMONGA ESTATE PLANNING YOU CAN TRUST
Estate planning is a vital step in making sure you're prepared for what will happen to the items you own and the people you love after you've gone. If you have no idea where to start — or you just need to make sure all your ducks are in a row — Heather Lynn Law, APC is a Rancho Cucamonga estate planning attorney that's fully equipped to help.
At Heather Lynn Law, APC, we know every family has different needs, goals, and assets. That's why Heather works personally with her clients to determine their needs beforehand. She doesn't provide cookie-cutter solutions because she doesn't believe we live in a cookie-cutter world.
Estate planning is a vital step in ensuring your family members, friends, or anyone else receive everything you intend to give them. You don't want the government, the courts, or anyone else determining what happens to your estate with no say from you.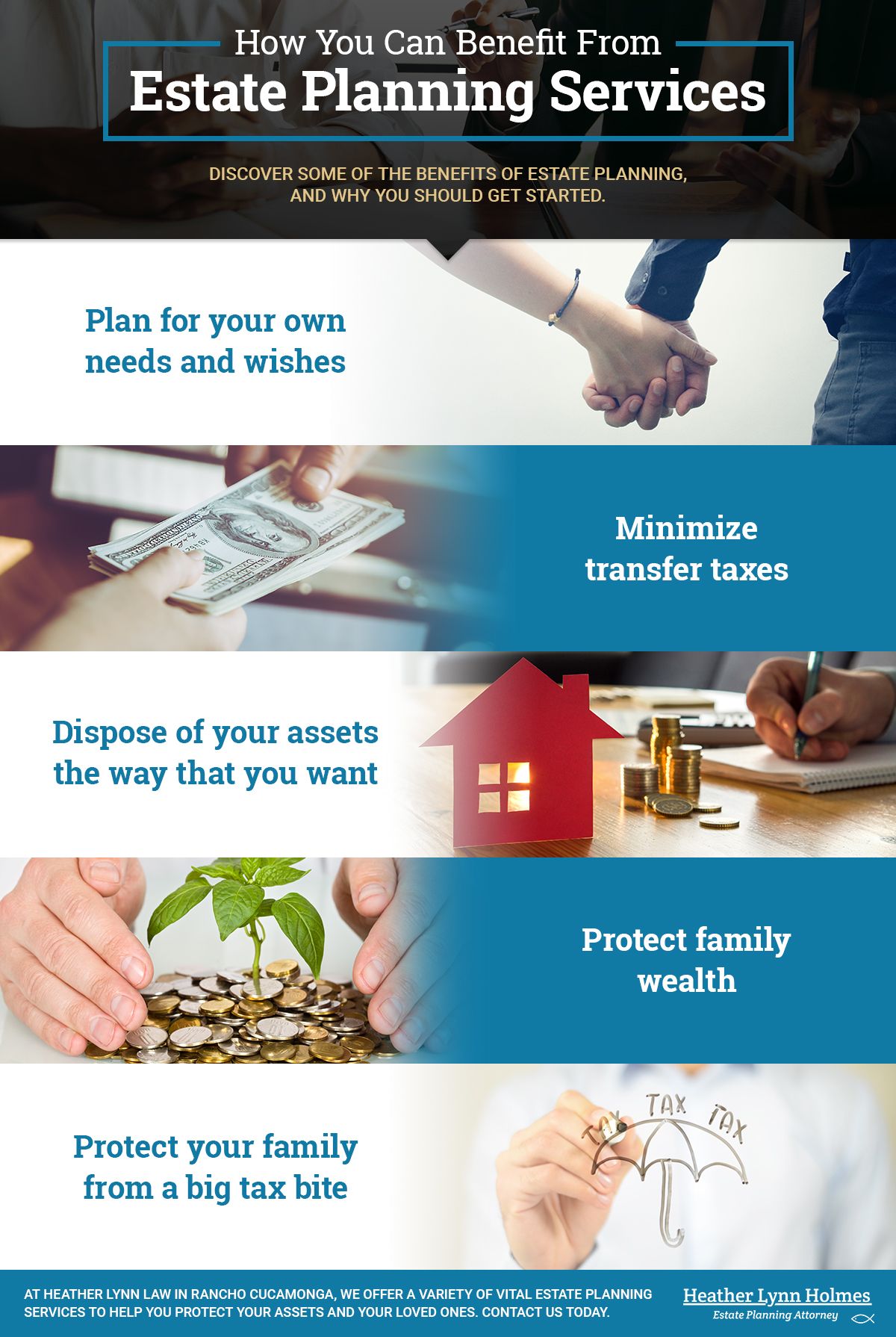 WHAT GOES INTO ESTATE PLANNING?
Heather Lynn Law, APC in Rancho Cucamonga offers these vital estate planning services:
Revocable Living Trust
Will (includes guardianship for minor children and pets)
Durable Power of Attorney
Advanced Healthcare Directive
Deed to Property
Assignment of Business Interest (if needed)
IT'S NEVER EARLY TO START PLANNING AHEAD
Perhaps you're saying that you're either too young or you don't have enough assets to start estate planning. The fact is, that couldn't be any further from the truth. No matter how much money or property you have, or even how many dependents you currently have, you can start preparing your estate.
Heather Lynn Virgen is an experienced estate attorney who will go the extra mile to make sure you have the peace of mind you need as you prepare for after you're gone.
Contact us today to see how Heather Lynn Law, APC can make sure you and your loved ones are prepared.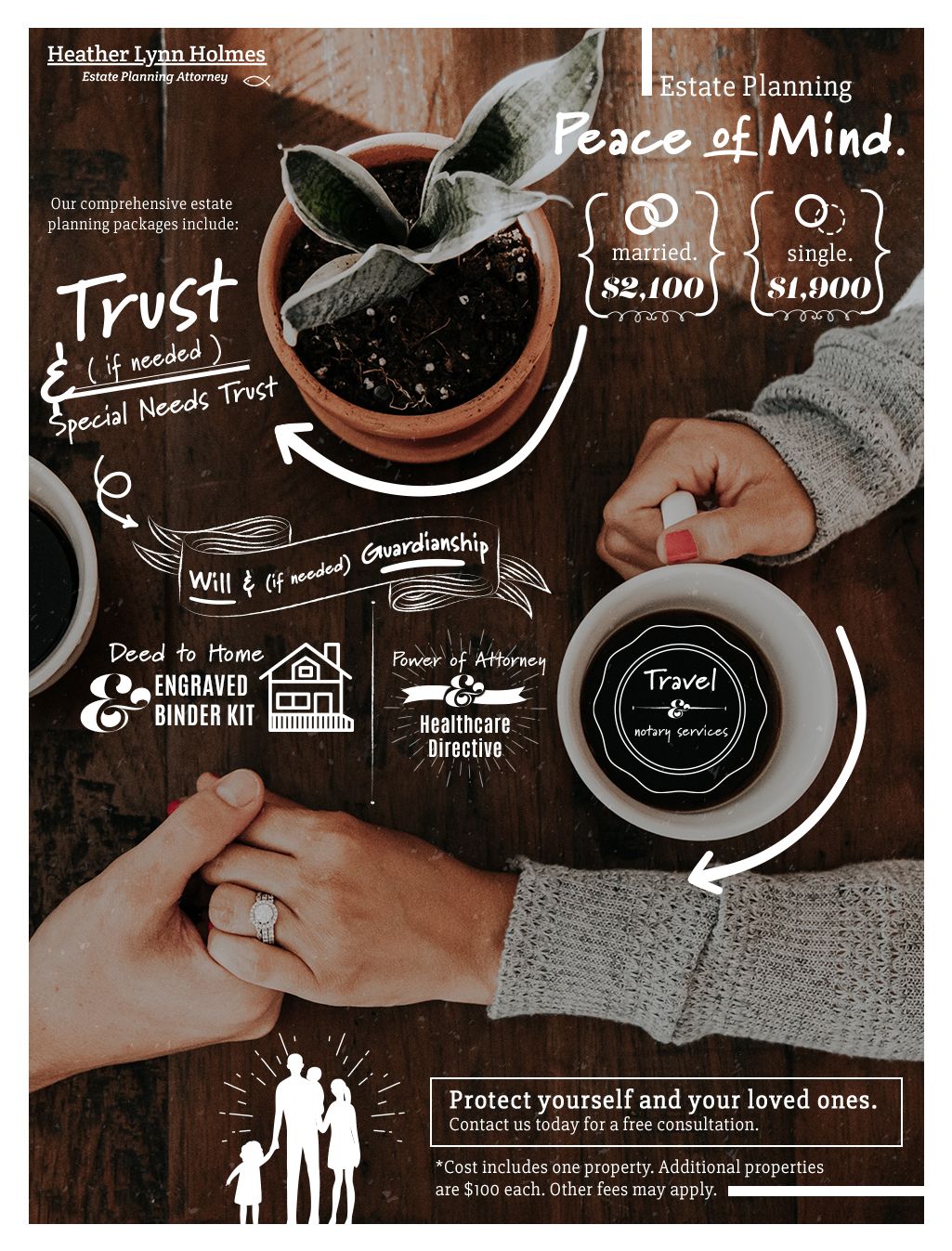 OUR ESTATE PLANNING SERVICES
Our estate planning services and comprehensive estate plan packages will have you and the people you care about covered in the event of an unexpected tragedy. Whether you are single or married, you can rest easily with the knowledge that your assets will be allocated to the right people if you become incapacitated or are no longer living. Estate planning can be a cumbersome and overwhelming process without the proper guidance from a reliable estate attorney.
ESTATE PLANNING CAN BE SIMPLE
Heather Lynn Law, APC in Rancho Cucamonga is here to make estate planning as simple as possible for you! Regardless of your circumstances, Heather will work with you to assemble all the essential components of a robust estate plan. Her detailed and thorough approach, combined with her estate planning expertise, will provide you and your loved ones invaluable peace of mind. Our comprehensive packages include the following legal documents and estate planning services.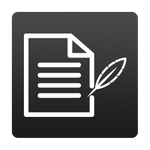 DEED TO HOME(S)
Having an actual deed to each of your properties is an important component of an estate plan. While your trust and will divide up your assets, a deed will officially complete the legal transaction of property transfer.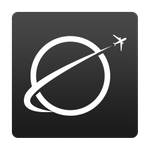 TRAVEL & NOTARY
As a reliable estate planning attorney, Heather includes travel and notary services as part of her comprehensive estate planning packages. She will work with you to thoroughly meet the needs of your specific situation.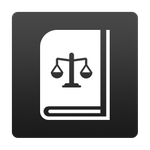 ENGRAVED BINDER KIT
An important part of executing an estate plan is to ensure your heirs know where to find the documents! Once your estate plan is put together by Heather Lynn Law, APC, a personalized document storage binder is the finishing touch.
CONTACT US TODAY FOR YOUR CONSULTATION
Please note, in person meetings are held in Fontana, California. Address will be provided once counsel has been retained