LIVING TRUST ATTORNEY
Legal Services From an Experienced Rancho Cucamonga Estate Planning Attorney
SET UP A REVOCABLE LIVING TRUST WITH A TOP-RATED RANCHO CUCAMONGA ATTORNEY.
A living trust is an extremely powerful legal document that puts you in control of your estate and ensures your loved ones are taken care of after your death. Setting up a revocable living trust with a knowledgeable and experienced attorney helps you avoid probate, determine asset allocation, and ensures your wishes are carried out, even after you've passed on.
One of the biggest things that sets Heather Lynn Law, APC apart from the rest is offering our clients a consultation to discover your needs and offer the best possible legal services for your unique situation. Give us a call and get your estate planning started sooner rather than later.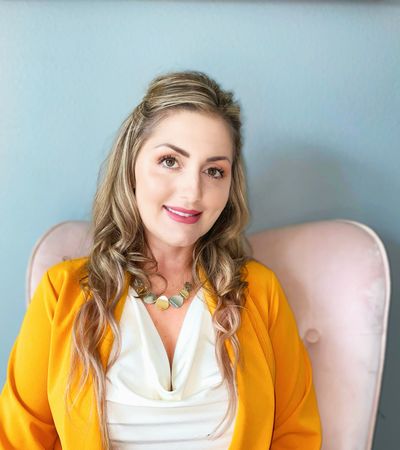 WHAT SETS HEATHER LYNN LAW, APC APART?
Sound legal advice and thorough document preparation
Wide-range of legal services to meet your estate planning needs
Top Rated® Local estate planning attorney with great reviews
Personalized dedication to each and every client
And more!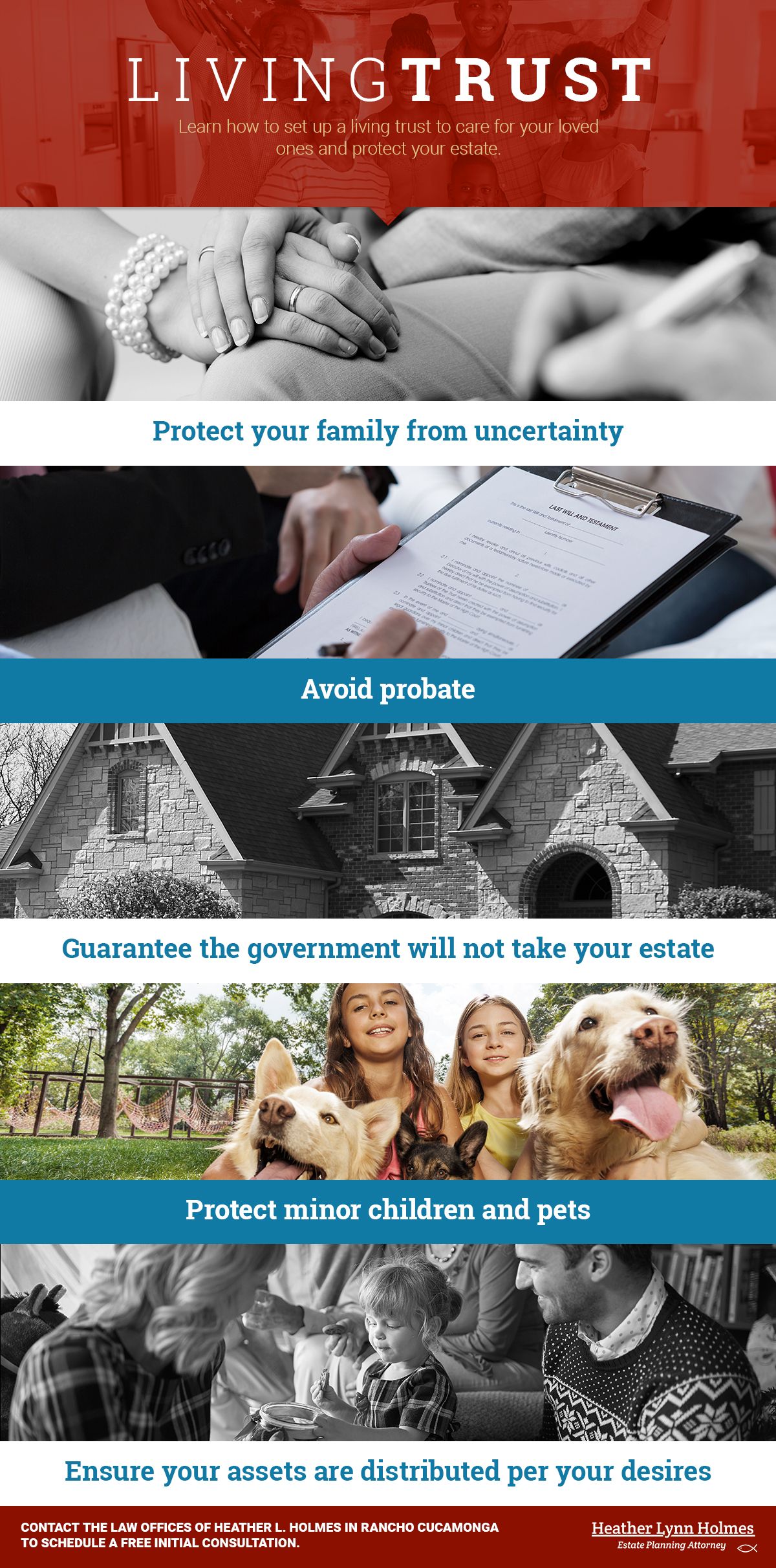 WHAT YOU SHOULD KNOW ABOUT LIVING TRUSTS
A revocable living trust is a living document you create during your lifetime to protect your home and other valuables and determine who gets those items and where those items go.
A living trust attorney will help you set up this trust to administer your estate and protect your beneficiaries. As an estate planning attorney in Rancho Cucamonga, Heather Lynn Law, APC is available for you to help set up your living trust.
A living trust is "revocable" because you can change it during your lifetime and you alone are the creator and the one in the sole power of making those changes.
It is your document until death, and it becomes binding upon your death, therefore protecting you and your beneficiaries — making sure your wishes for after-death planning are followed through with.
A living trust avoids probate, so no court involvement is needed and no attorneys are necessary, thereby avoiding the stress and cost that comes with probate.
REASONS TO SET UP A LIVING TRUST
Protect your family from uncertainty
Avoid probate (a will does not protect against this)
Guarantee the government will not take your estate
Protect minor children and pets
Ensure your assets are distributed per your desires
Maintain your privacy
While it's possible to set up a simple living trust yourself, it gets much more complicated as your estate grows larger or more complex. Or if you simply have a unique family/beneficiary situation.
Consulting competent legal counsel can help ensure everything is document properly and your estate will be divided exactly as you intend it to.
SET UP A REVOCABLE LIVING TRUST WITH HEATHER LYNN LAW, APC IN RANCHO CUCAMONGA
While it may be tempting to put off setting up a trust until later, the fact is you never know what's going to happen. The sooner you set up a trust, the sooner you can breathe easier and turn your focus to other things.
At our Rancho Cucamonga law firm, we'll start you off with a consultation. This helps us determine your unique estate planning needs, without you having to spend a dime on an expensive legal consultation.
Contact us today to get your estate planning started. We'll make sure we get back to you in a timely manner.
CONTACT US TODAY FOR YOUR CONSULTATION
Please note, in person meetings are held in Fontana, California. Address will be provided once counsel has been retained