ACCESS NOTARY PUBLIC SERVICES
There are a wide variety of reasons and circumstances that might call for the services of a notary public. From banks and escrow and title companies to hospitals and assisted living facilities, Heather Lynn Law, APC can provide the certified estate planning and notary public services you need. Our mobile notary services mean that we can come to you when you need us. Simply contact our Top Rated Local® estate planning attorney today to learn more about the variety of legal services we offer and get started.
DISCOVER WHAT SETS HEATHER LYNN LAW, APC APART:
Sound legal advice
Thorough document preparation
Top Rated Local® estate planning attorney
Wide range of legal services
Excellent client reviews
And much more!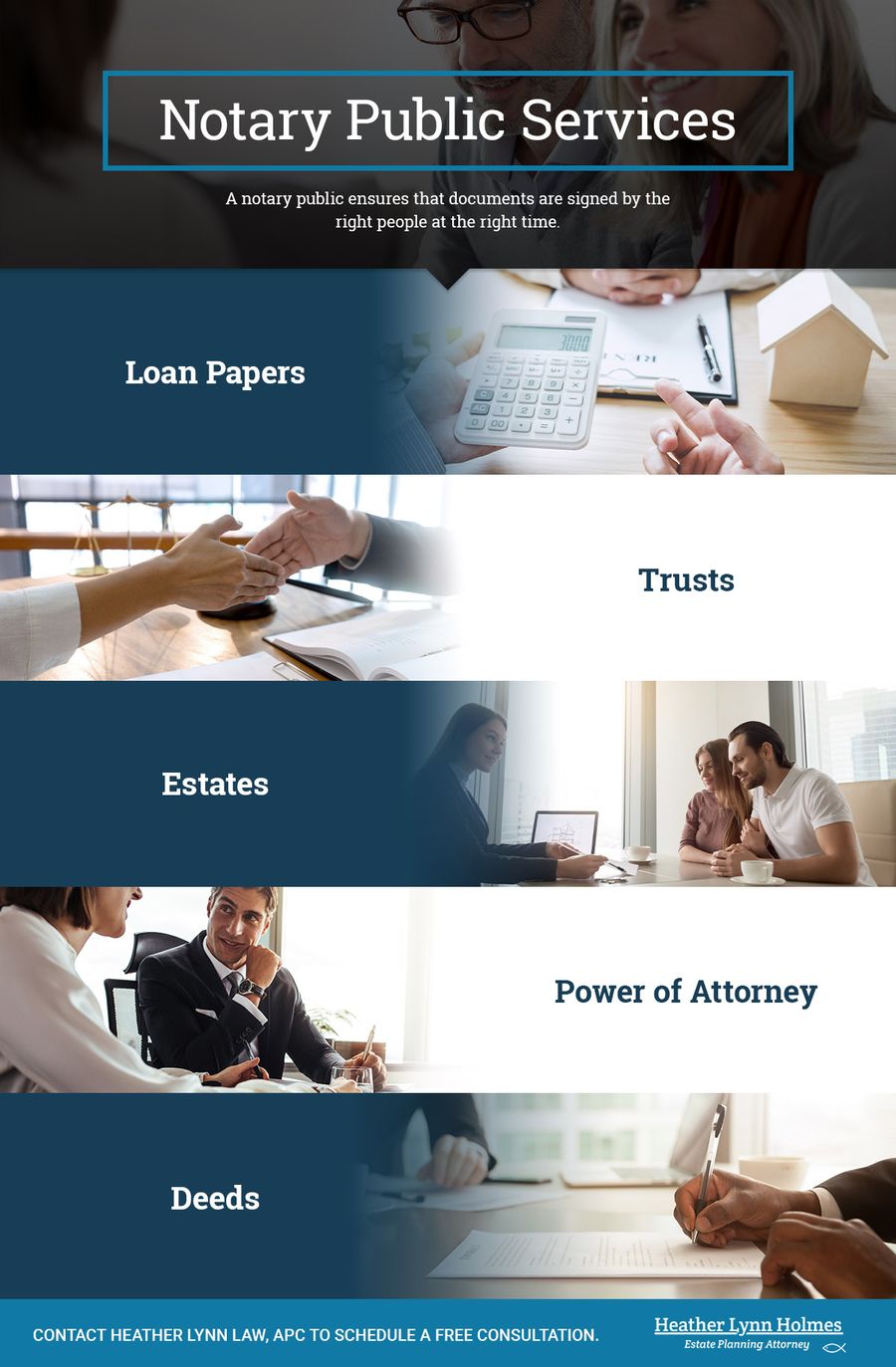 NOTARY PUBLIC SERVICES IN RANCHO CUCAMONGA
Notary services provide you with the ability to have a qualified person perform legal formalities when you need it. At Heather Lynn Law, APC, we can travel to private homes or places of business to make things easier for you and your clients. If coming to our office is easier, we're happy to make that work as well. There are many different reasons why you might need a notary public, including paperwork for banks, escrow and title companies, assisted living facilities, and more. If you're in need of professional notary public services, please contact our law offices in Rancho Cucamonga today to get started.
TOP RATED LOCAL® ESTATE PLANNING ATTORNEY
Heather Lynn Law, APC provides Top Rated Local® estate planning services for all of your legal needs in San Bernardino county, including:
No matter what you need assistance with, we can help. Contact our law offices today to get started with the legal services you want.
CONTACT US TODAY FOR YOUR CONSULTATION
Please note, in person meetings are held in Fontana, California. Address will be provided once counsel has been retained