PRE- AND POST- NUPTIAL AGREEMENTS
Heather Lynn Law, APC is here to support you in creating the blueprint for the financial and property future of your marriage
NUPTIAL AGREEMENTS WITH A PERSONAL TOUCH
Unlike other Rancho Cucamonga law firms, we believe in working with both couples to help create an agreement which is both fair and loving. We believe a prenuptial agreement is not something to be fought over, but something to be created with a spirit of kindness and team work. Although we only represent one client, we truly believe in caring for both parties and making sure everyone understands and is happy with the agreement.
Contact our offices today so we can help set your marriage up for success.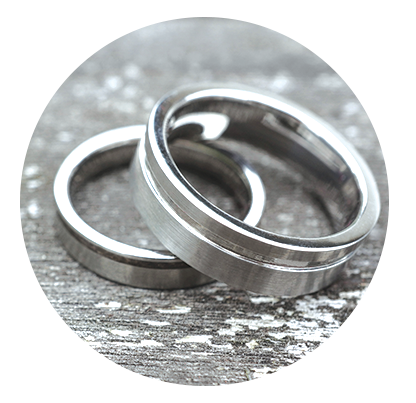 HOW PRE OR POST NUPTIAL AGREEMENTS PREPARE YOUR MARRIAGE
Decide Alimony and Spousal Support
Discuss Community and Separate Property
Protect Individual Business Interests
Discuss your wishes and desires without anger guiding your mediation
Pre & Post Nuptial Agreements
RANCHO CUCAMONGA LEGAL COUNSEL FOR PRE AND POSTNUPTIAL AGREEMENTS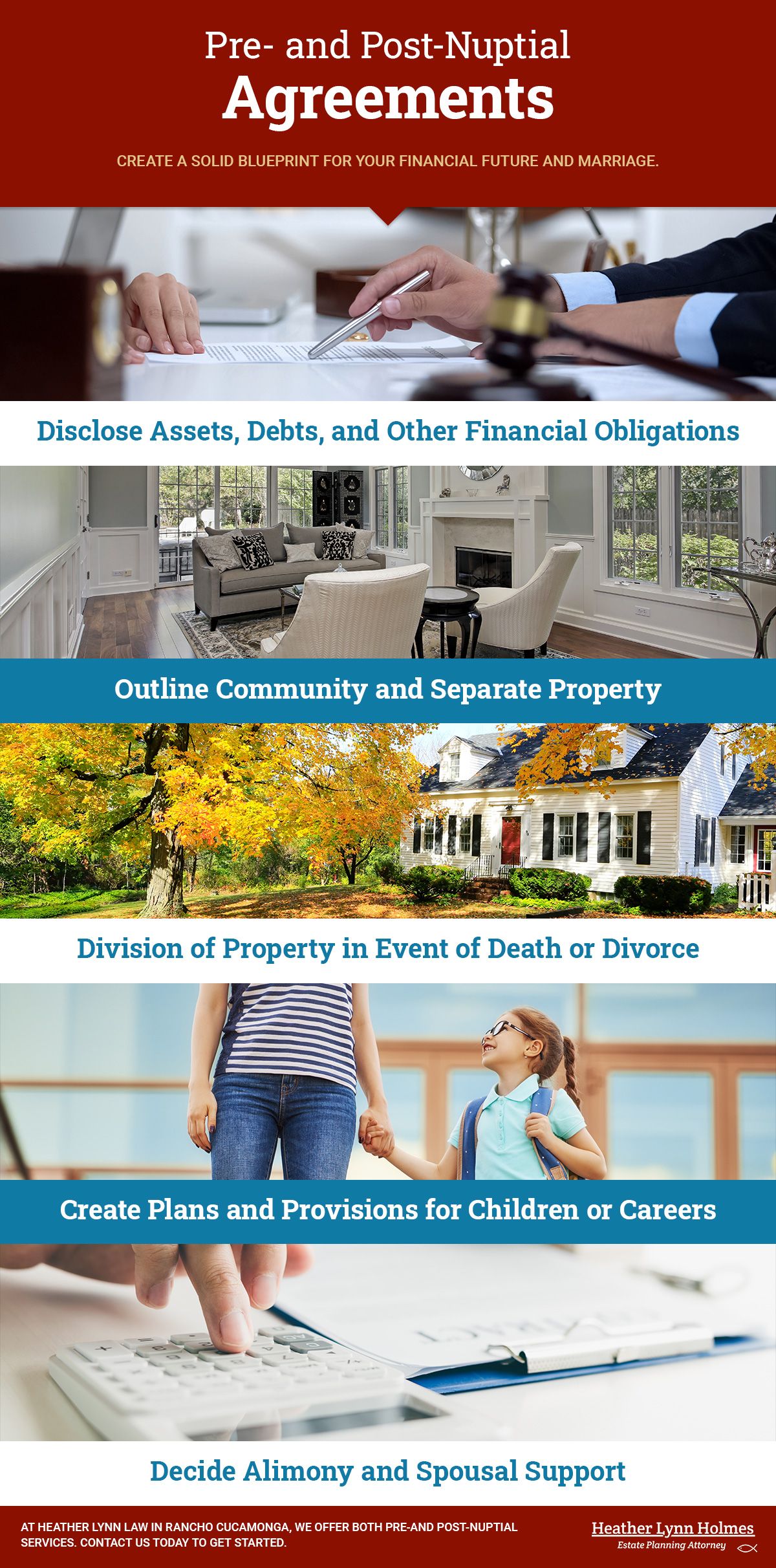 WHAT IS A PRENUPTIAL AGREEMENT?
You're getting married. You want to spend the rest of your life with your soulmate. And, you're prepared to do whatever it takes to make the relationship successful.
But what happens if separation is an option later in the marriage? Do you have a plan for the assets and financials that once were yours alone? How will you transition through a separation and keep your dignity?
At Heather Lynn Law, APC in Rancho Cucamonga, we determine if a prenuptial agreement is right for you and your spouse. A prenup is a contractual agreement establishing how financials and property will be split if you and your spouse decide to separate. Remember, too, that a prenup is a living, breathing document that can be changed post-marriage.
WHAT IS A POSTNUPTIAL AGREEMENT?
If you're married and want to create an agreement with your spouse regarding financials and property, you can have a postnuptial agreement created. Or, if you've had a prenup agreement created, you can hire a Rancho Cucamonga lawyer like Heather Lynn Virgen to alter or amend your original prenup agreement post marriage.
Your marriage will grow over time, and the acquisition, growth, or release of assets may prompt a revisiting of your prenuptial agreements. This revisit may prompt updates or changes to your agreement.
WHEN TO CALL A PRE OR POSTNUPTIAL AGREEMENT LAWYER
The moment that conversations between you and your spouse-to-be begin, you ought to call a prenup or postnup agreement lawyer. You and your partner will need to work out the details, and it's best done with a lawyer in the room.
Call Heather Lynn Law, APC in Rancho Cucamonga today!
CONTACT US TODAY FOR YOUR CONSULTATION
Please note, in person meetings are held in Fontana, California. Address will be provided once counsel has been retained